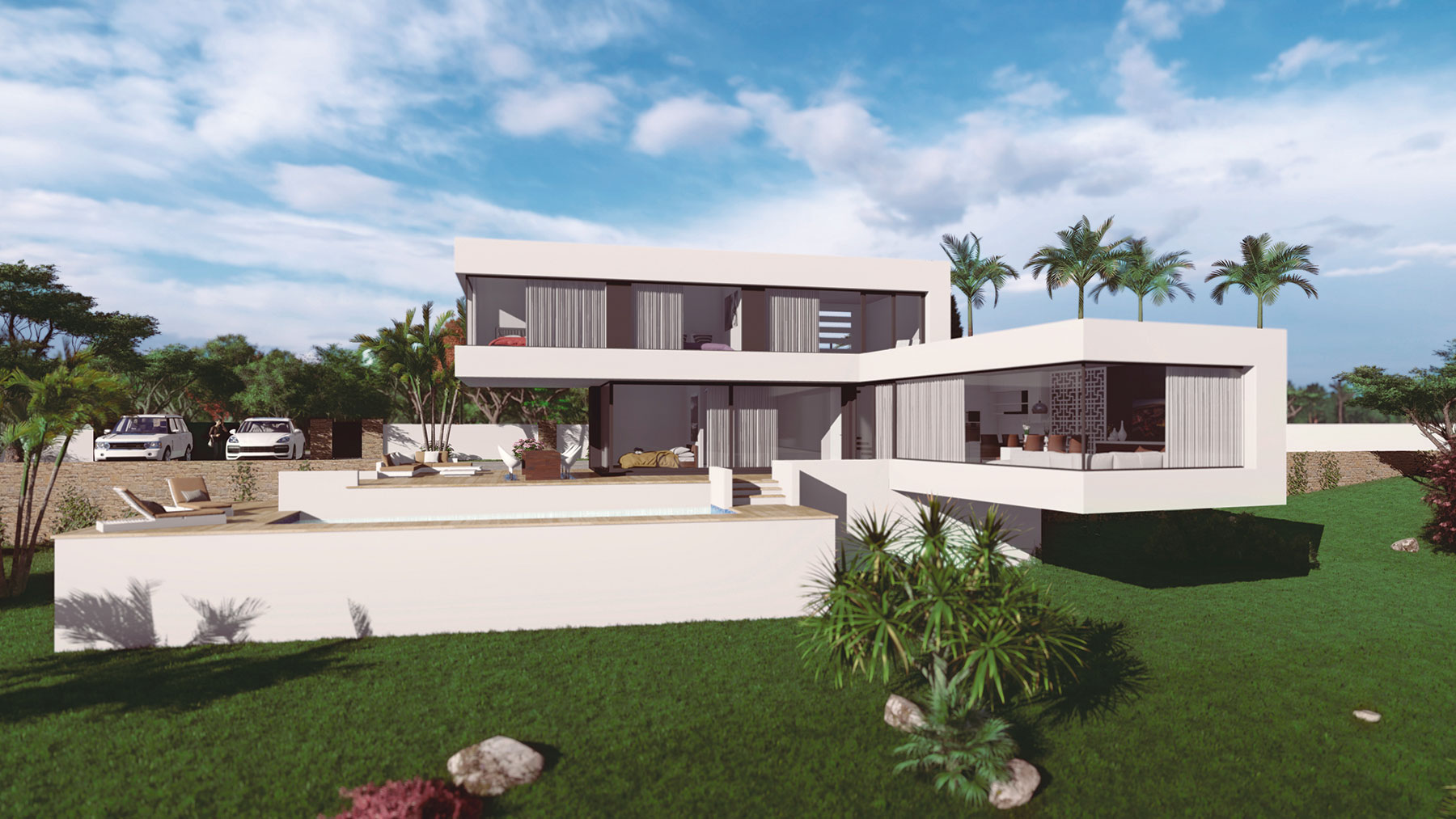 The originality of the style of this two-story house that combines asymmetrical elements, stone, glass and huge windows make this villa a reference for contemporary architecture.
Constructed surfaces
Total upper floor

84,60 m2

Total ground floor

111,43 m2

Access porch

4 m2

Covered terrace

124,72 m2

Solarium

41,53 m2

Swimming pool

40 m2

Total meters build

366,28 m2

Bedrooms

3

Bathrooms

4

With sea views
PDF Download
635.000 €
Need more info?
If you would like more information about Model Brisa, please fill out the form below and we will contact you as soon as possible.