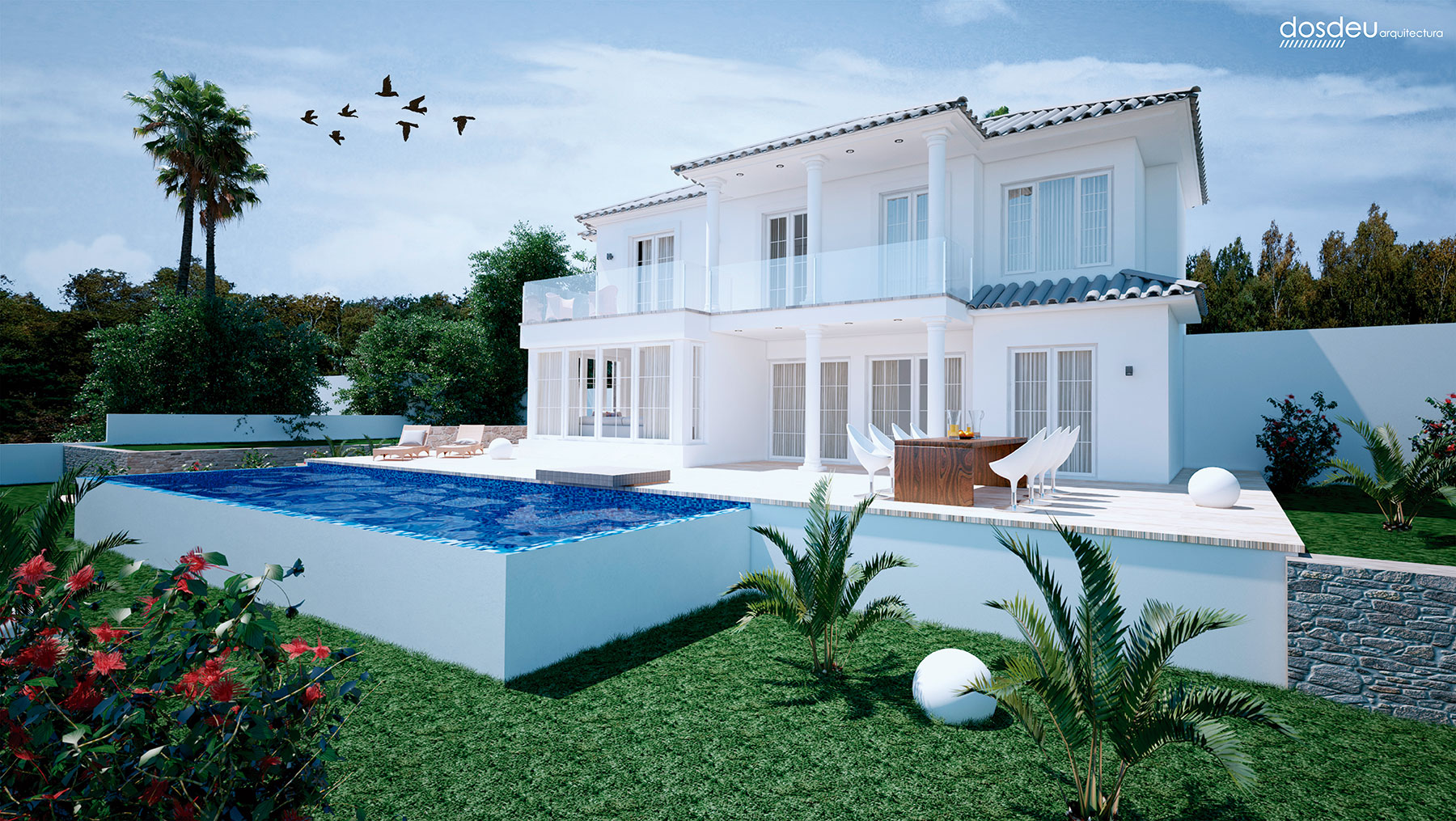 Two-storey villa in which quality materials are mixed to give the house a unique character. Elegance and glamor are the words that best define this villa. The contemporary style with classic touches remind us of the magnificent mansions on the coast where the European royalty resided.
Constructed surfaces
Total upper floor

59,70 m2

Total ground floor

72,44 m2

Access porch

2,62 m2

Covered terrace

20,24 m2

Solarium

35 m2

Swimming pool

32 m2

Total meters build

190 m2

Bedrooms

3

Bathrooms

3

With sea views
PDF Download
590.000 €
Need more info?
If you would like more information about Model Colonial, please fill out the form below and we will contact you as soon as possible.