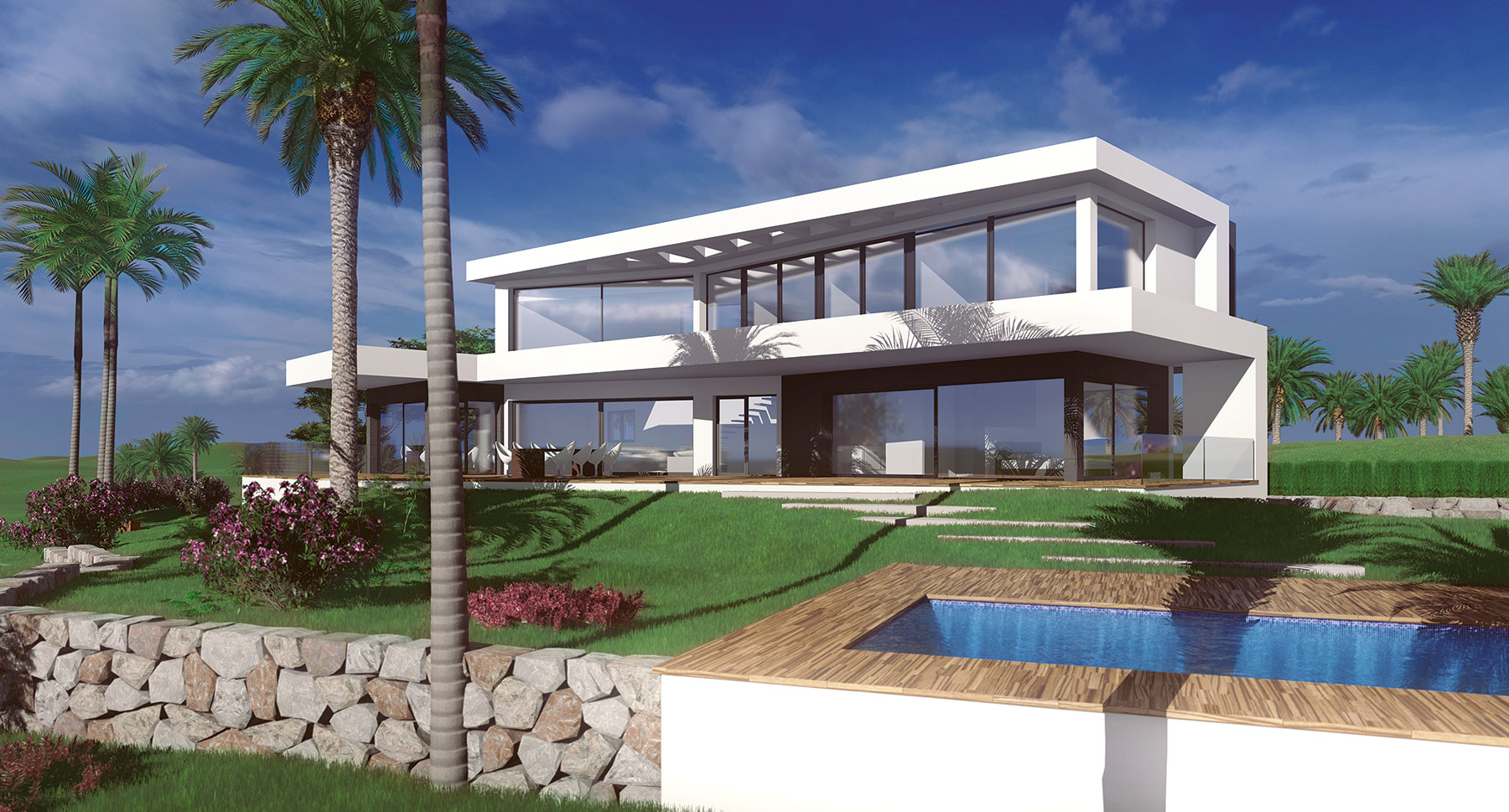 Clear and diaphanous spaces in which to enjoy a spacious and comfortable home from which there are beautiful views of the surrounding landscape.
Constructed surfaces
Total upper floor

65,12 m2

Total ground floor

107,01 m2

Access porch

6,98 m2

Covered terrace

39,01 m2

Solarium

60,48 m2

Swimming pool

32 m2

Total meters build

278,6 m2

Bedrooms

4

Bathrooms

4

With sea views
PDF Download
595.000 €
Need more info?
If you would like more information about Model Egeo, please fill out the form below and we will contact you as soon as possible.