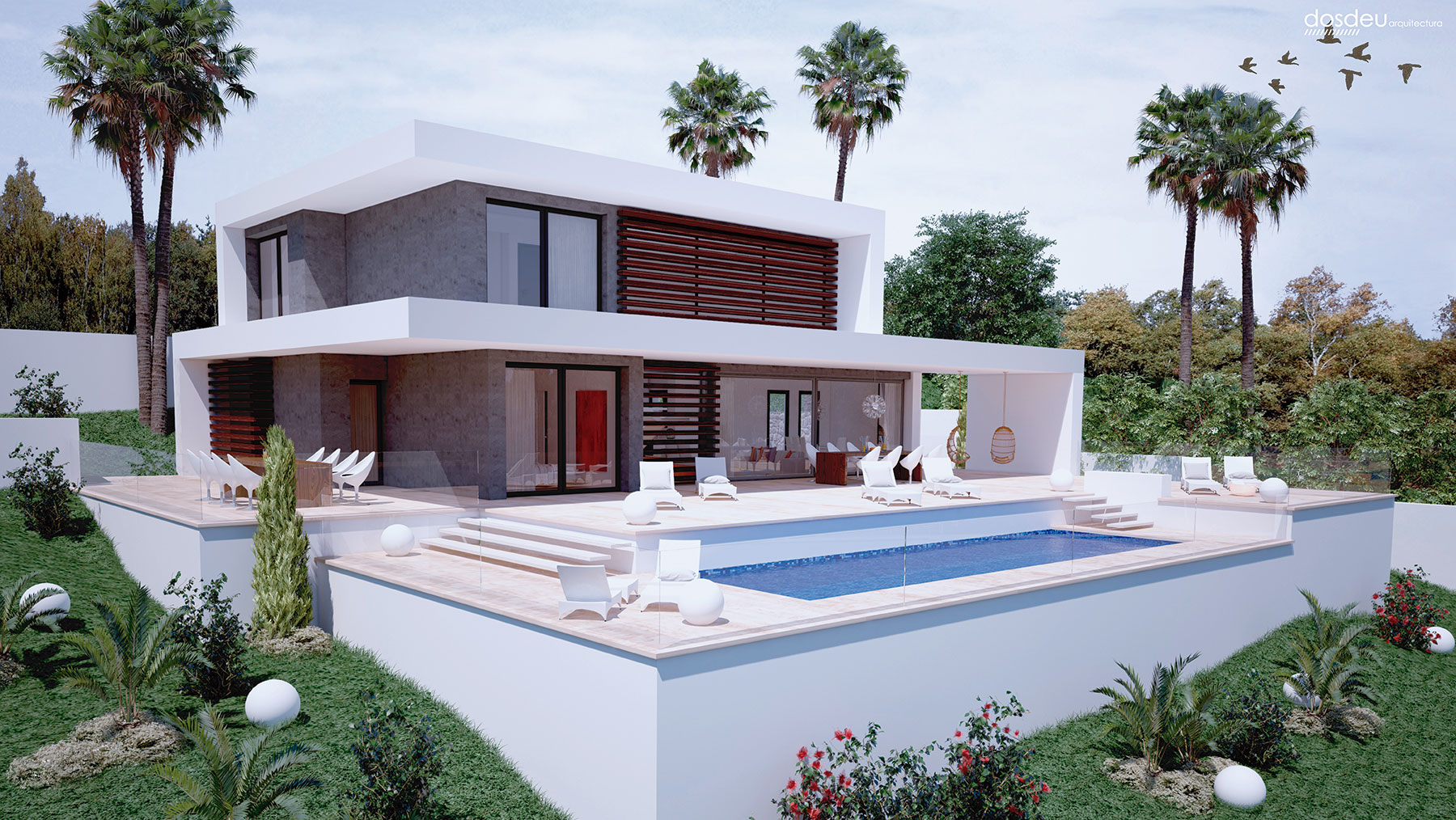 Unity of the spaces with a mixture of the best quality materials, pure lines come together in this magnificent home where you can experience a great sense of freedom and communion with nature.
Constructed surfaces
Total upper floor

65,12 m2

Total ground floor

107,01 m2

Access porch

4,63 m2

Covered terrace

50 m2

Solarium

38 m2

Swimming pool

29,44 m2

Total meters build

264,76 m2

Bedrooms

3

Bathrooms

3

With sea views
PDF Download
825.000 €
Need more info?
If you would like more information about Model Wood, please fill out the form below and we will contact you as soon as possible.